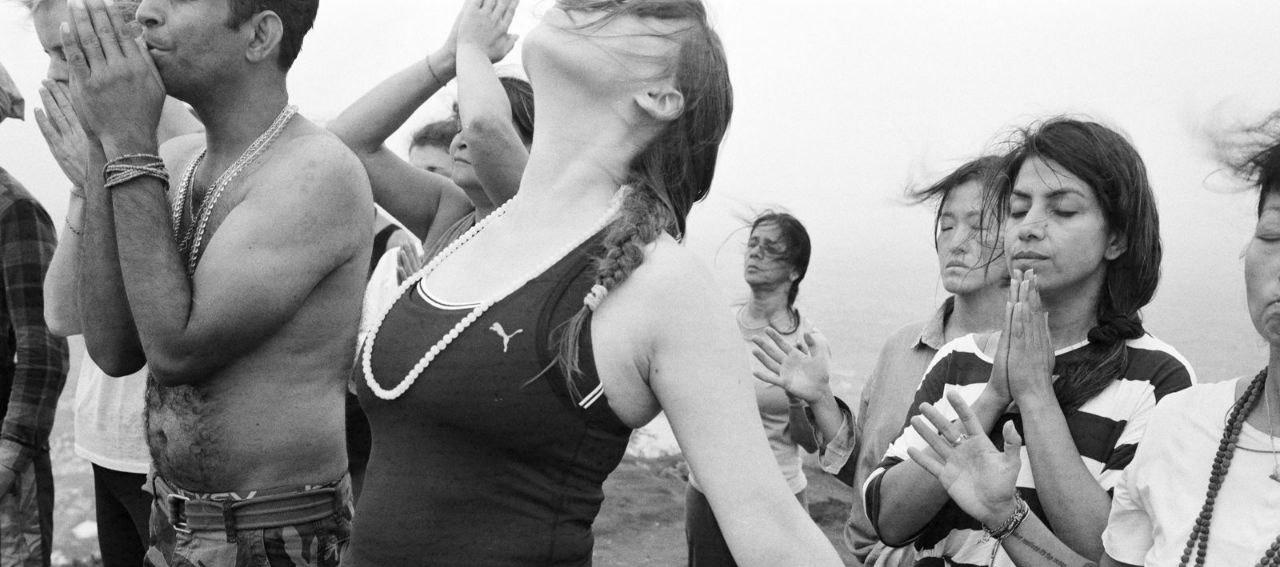 Physically fit • Energetically cleansed • Internally calm
 Himalaya Kriya Yoga, little known in the West until now, is simply put energy yoga. Originally it was only passed on from one master to his students.
It is a sacred and secret science.
Kriya means purification of physical, emotional and mental stress.
Tensions are loosened and released through dynamic movements and intense breath work. Through the intense physical practice you gain access to the energy body, the astral body.
By balancing the physical, emotional, mental and spiritual bodies, a blissful sense of unity is created within. With Himalayan Kriya Yoga, we align ourselves with this state. Regular practice leads to the realization of the Self, to awakening into one's own divinity.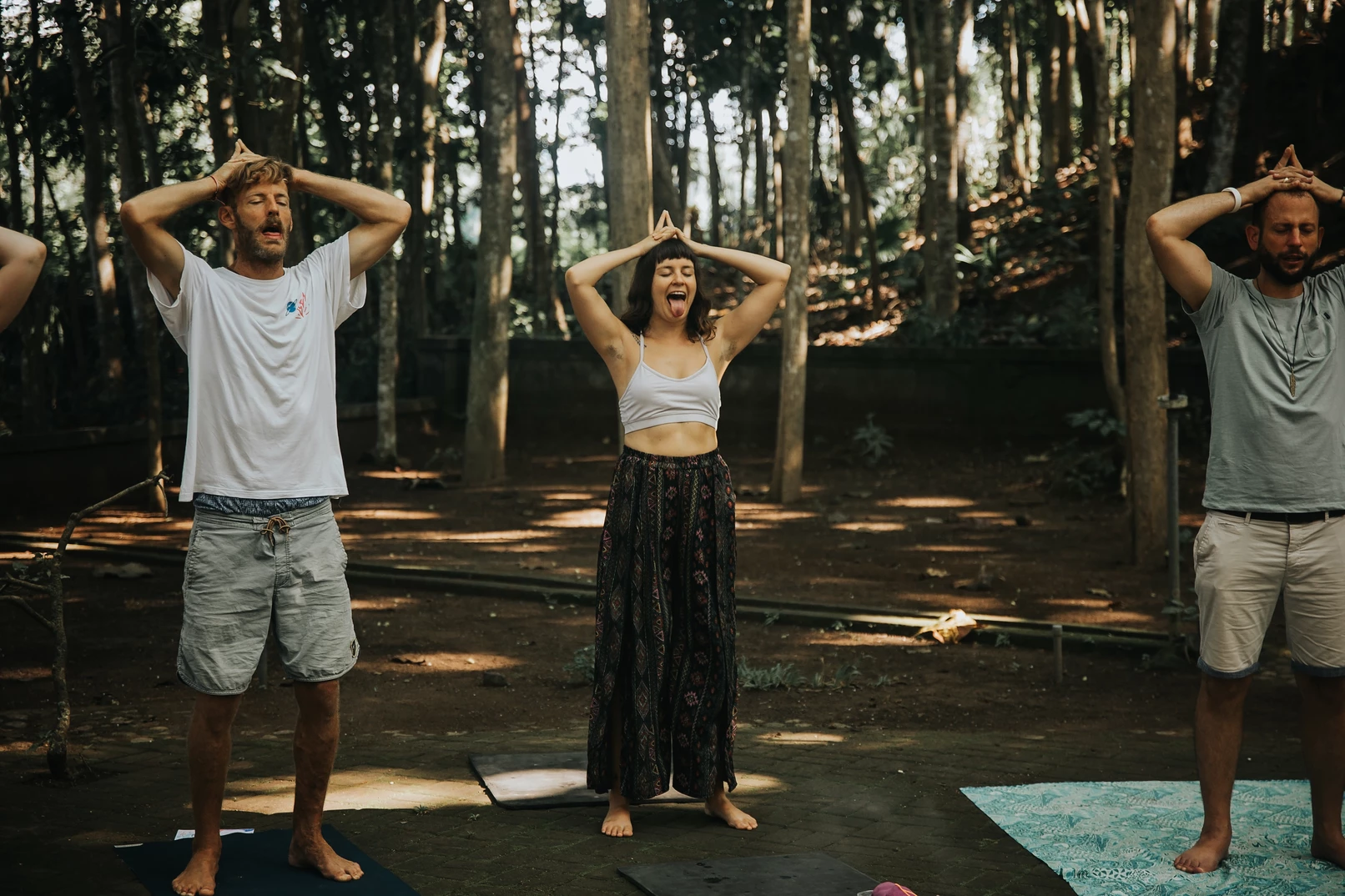 Unlike Hatha Yoga, Himalayan Kriya Yoga (HKY) is not based primarily on the practice of asanas (yoga postures). In HKY, special dynamic movements and specific breathing techniques aim to first widen and then purify energy channels (nadis or meridians). This allows practitioners to directly experience and observe the flow of universal life energy (prana) within themselves. In this practice, mudras (symbolic hand gestures) and mantras (syllables and sounds with spiritual power) are also elementary.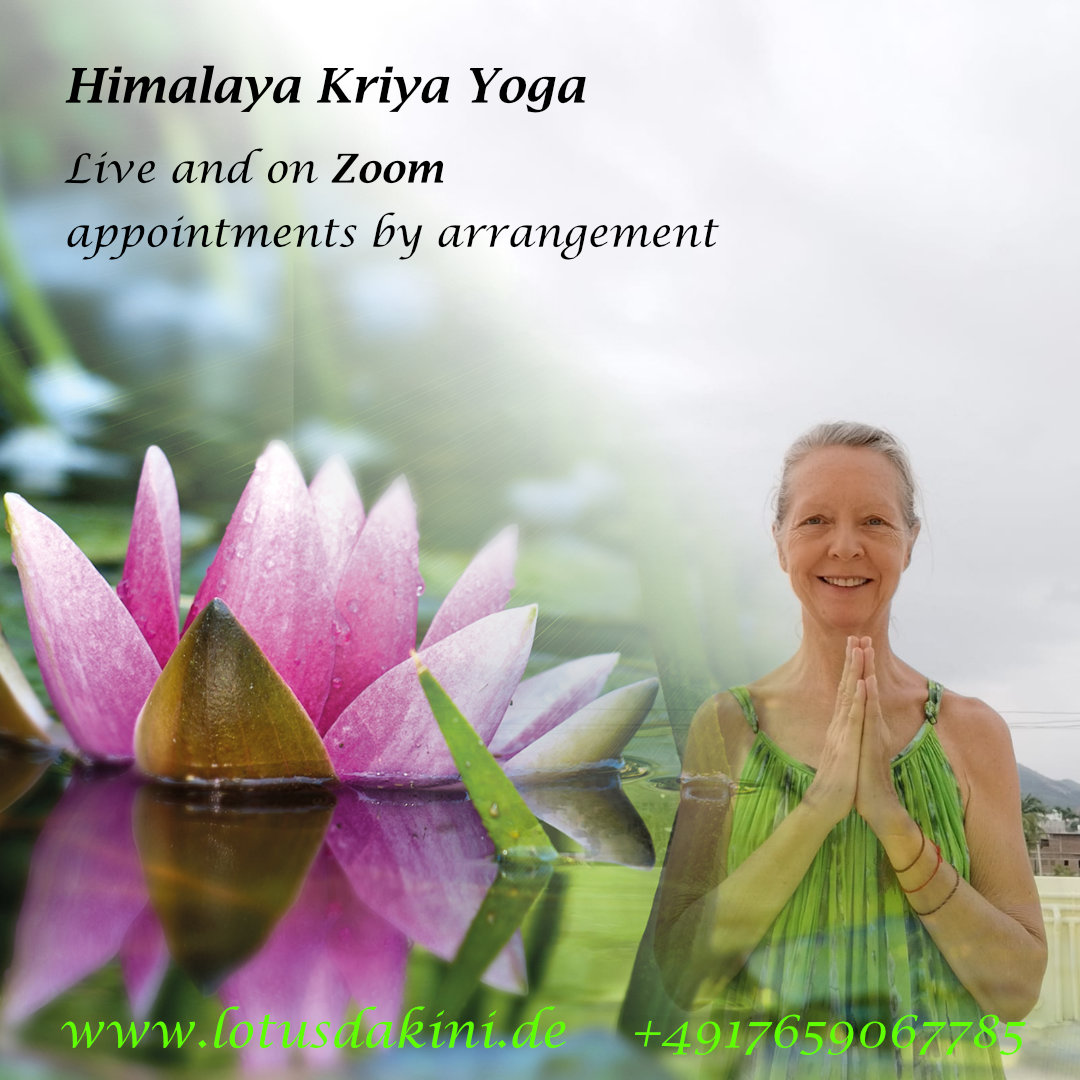 energy balancing
per class 12 €
in subscription 5 classes 50 €
also on Zoom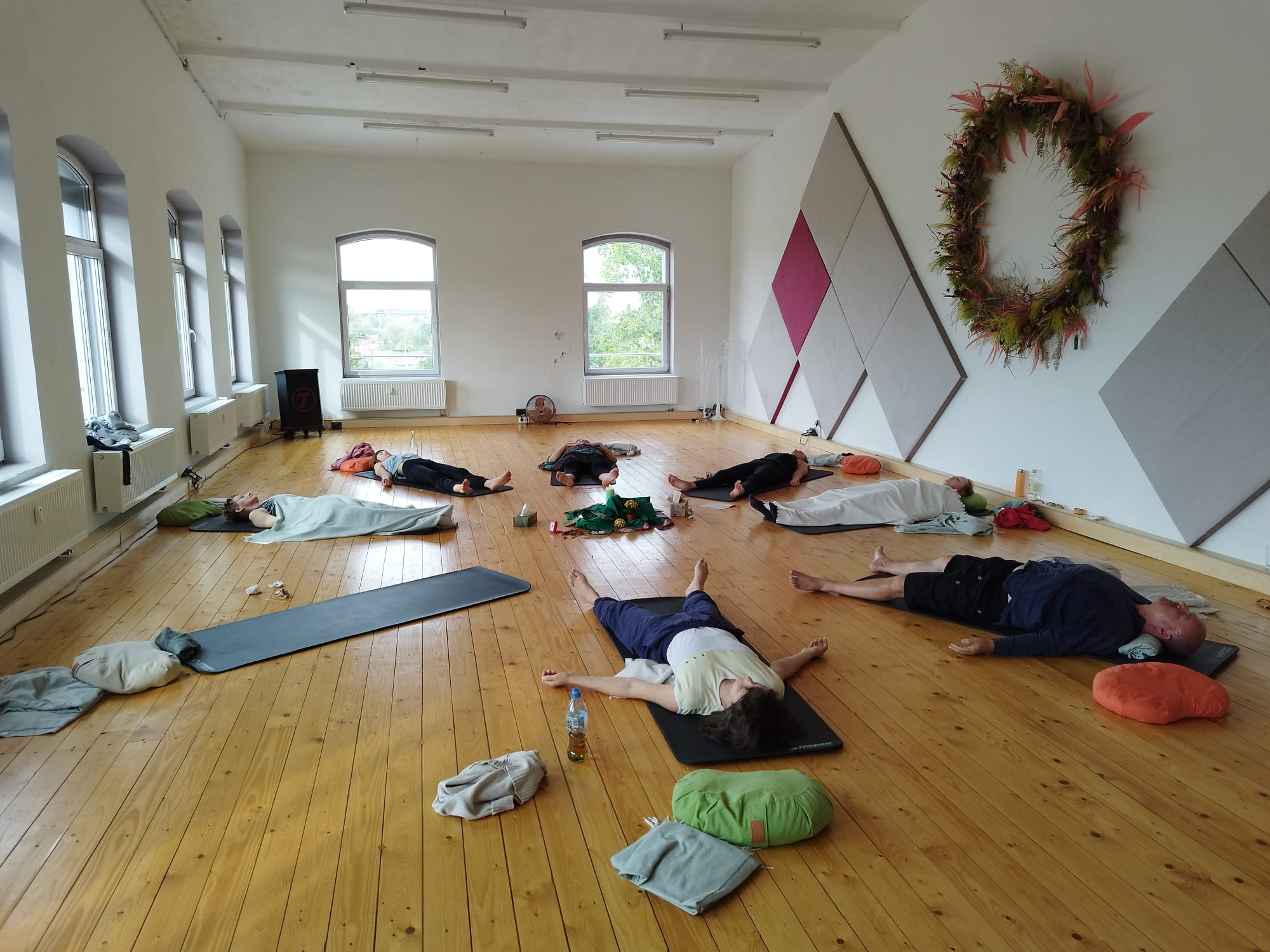 … please share with your German speaking friends …
✨🌈 🔥 Namasté ihr Lieben 🙏
es gibt an 4 Tagen kraftvoll und konkret Möglichkeiten, unsere Schwingungen miteinander zu erhöhen 💫 für mehr 💗 und ✨
Montag & Freitag 12-13 Uhr explizit nur via zoOM online 🖥
Dienstag & Donnerstag 7:30-9 Uhr im Klinge Studio Leipzig mit der Kriya-community Nina und Torsten, wenn du in Person magst. Ich bin via Zoom dabei 🤸‍♀ 😜
Du kannst an allen 4 Klassen online teilnehmen, wenn es dir besser passt 😜
Ich FREU mich auf UNS ✨ 💖
Himalyan Kriya Yoga is not about perfectly implementing a given form or posture. There is no requirement for a "beautiful practice". There is also no fixed sequence, as in other yoga styles (e.g. Ashtanga Yoga).
As a teacher, I lead with intuition and compassion. I get in touch with our common energy field and out of it I let the flow of the class emerge as an intuitive flow that carries us and lets us perceive more deeply.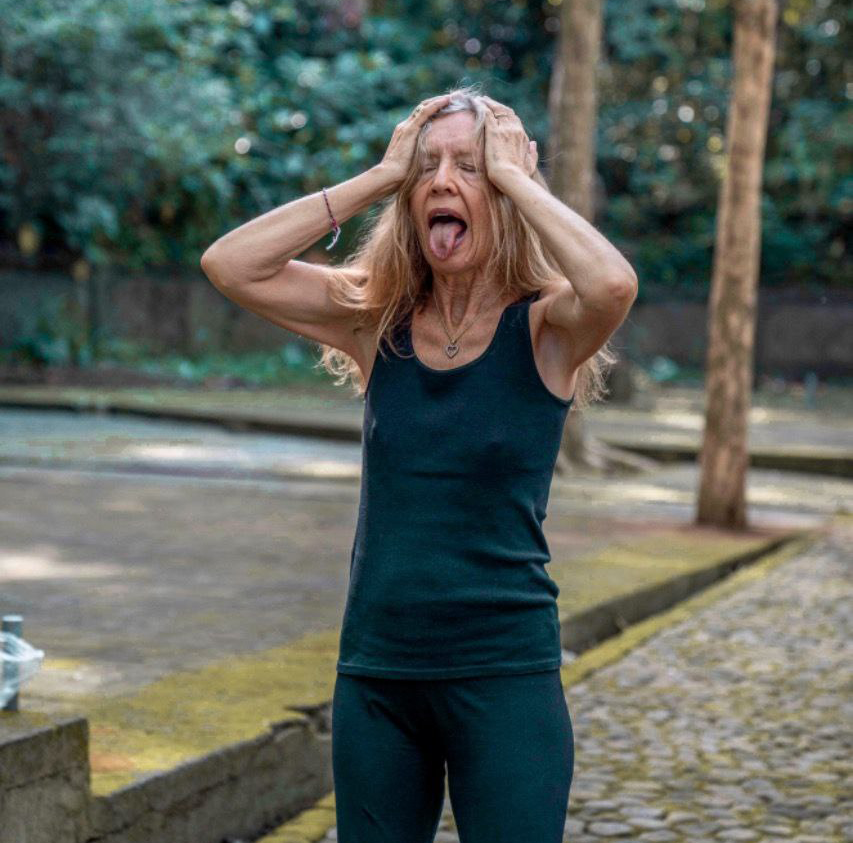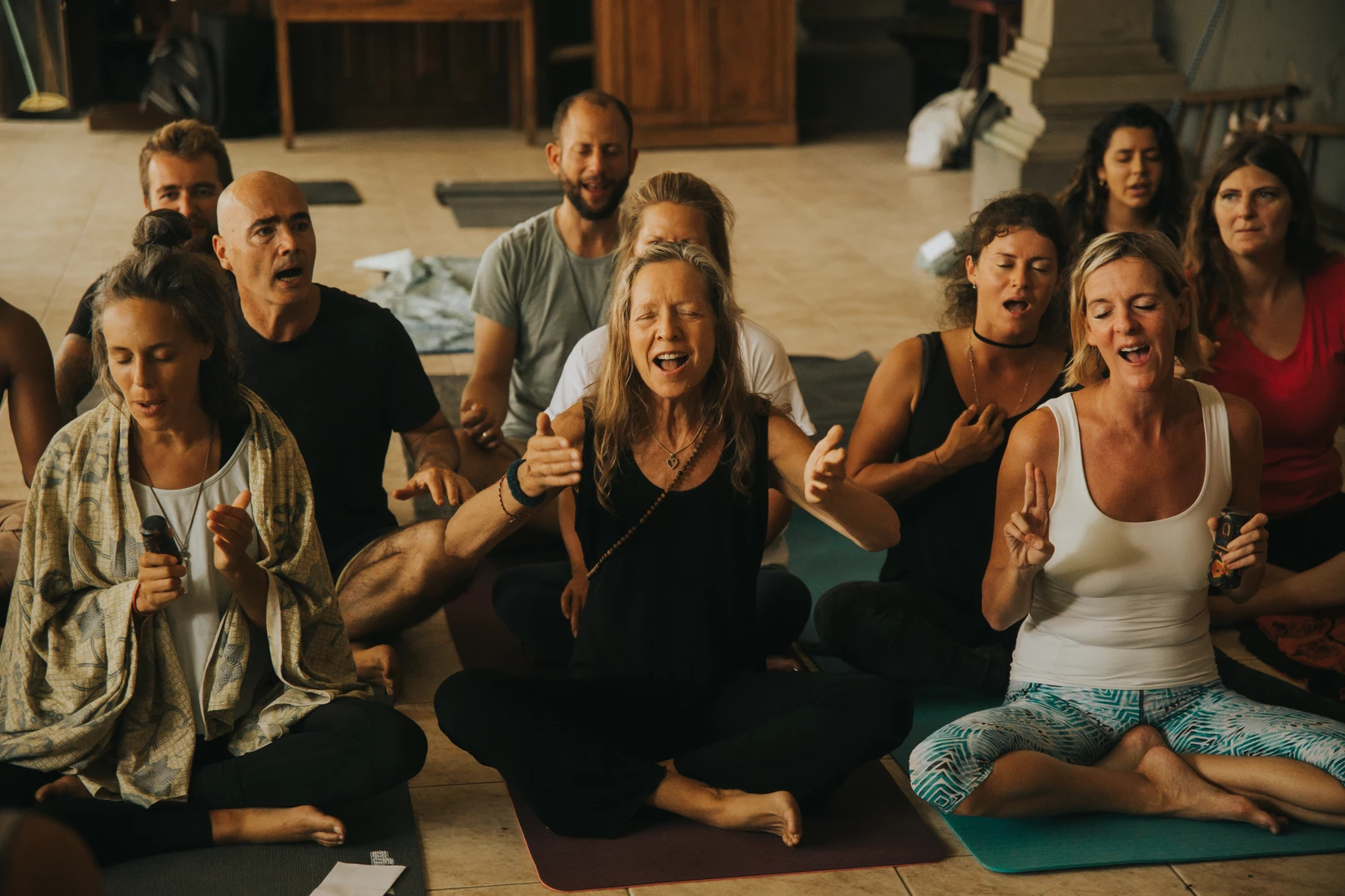 Himalaya Kriya Yoga is suitable for all people who want to find more alignment and balance in life. Those who want to activate their own self-healing powers and have a deep interest in recognizing who they really are can use the intensive self-experience of Himalaya Kriya Yoga as a milestone on this "pathless path".
It's easy to get started, you don't need any previous experience. But beware: it can get wild and weird, you should be open for that 🙂 Like my teacher Samten always said: "It's weird, but it works!"
Your HKY teacher: Lotus Dakini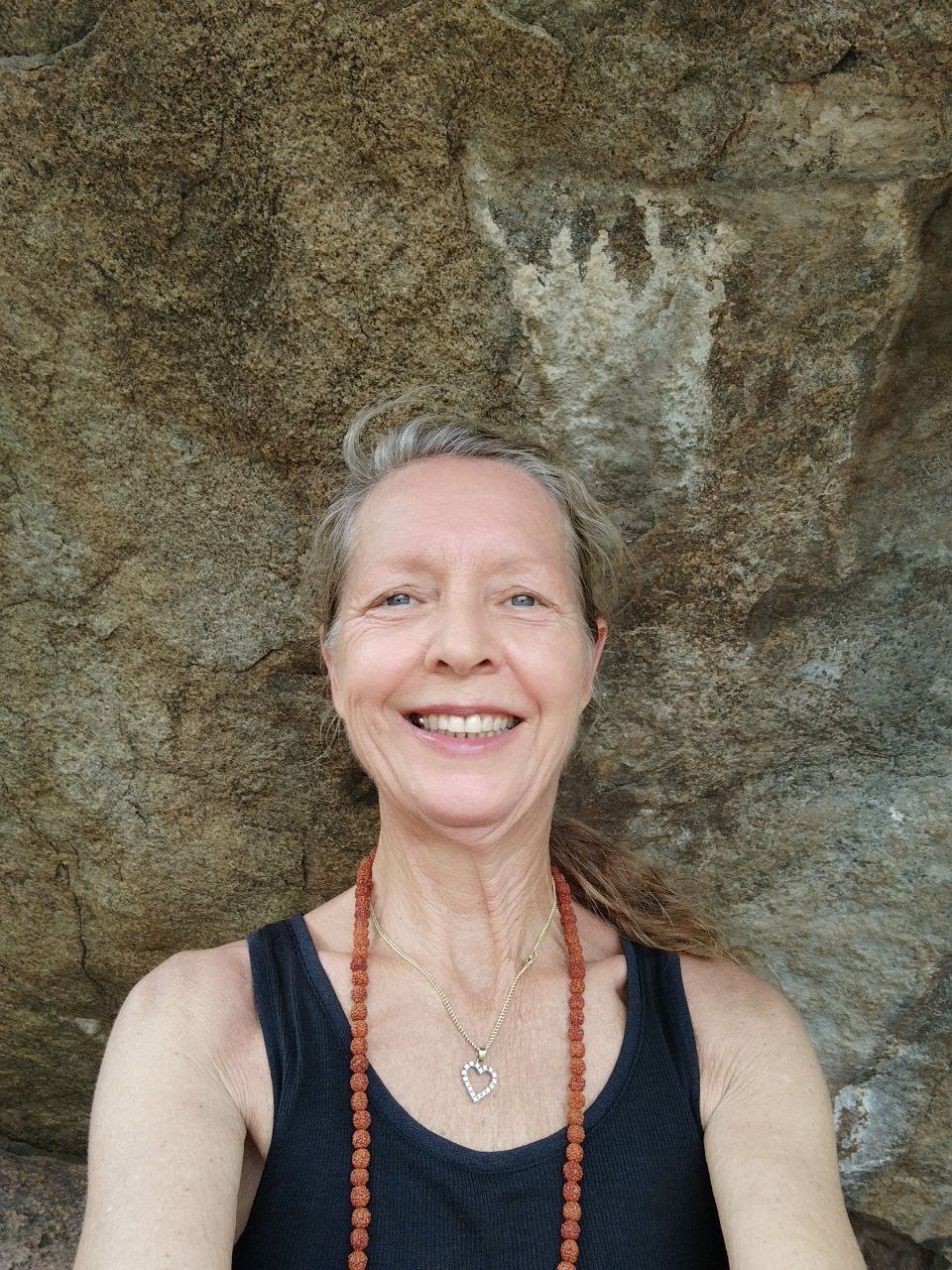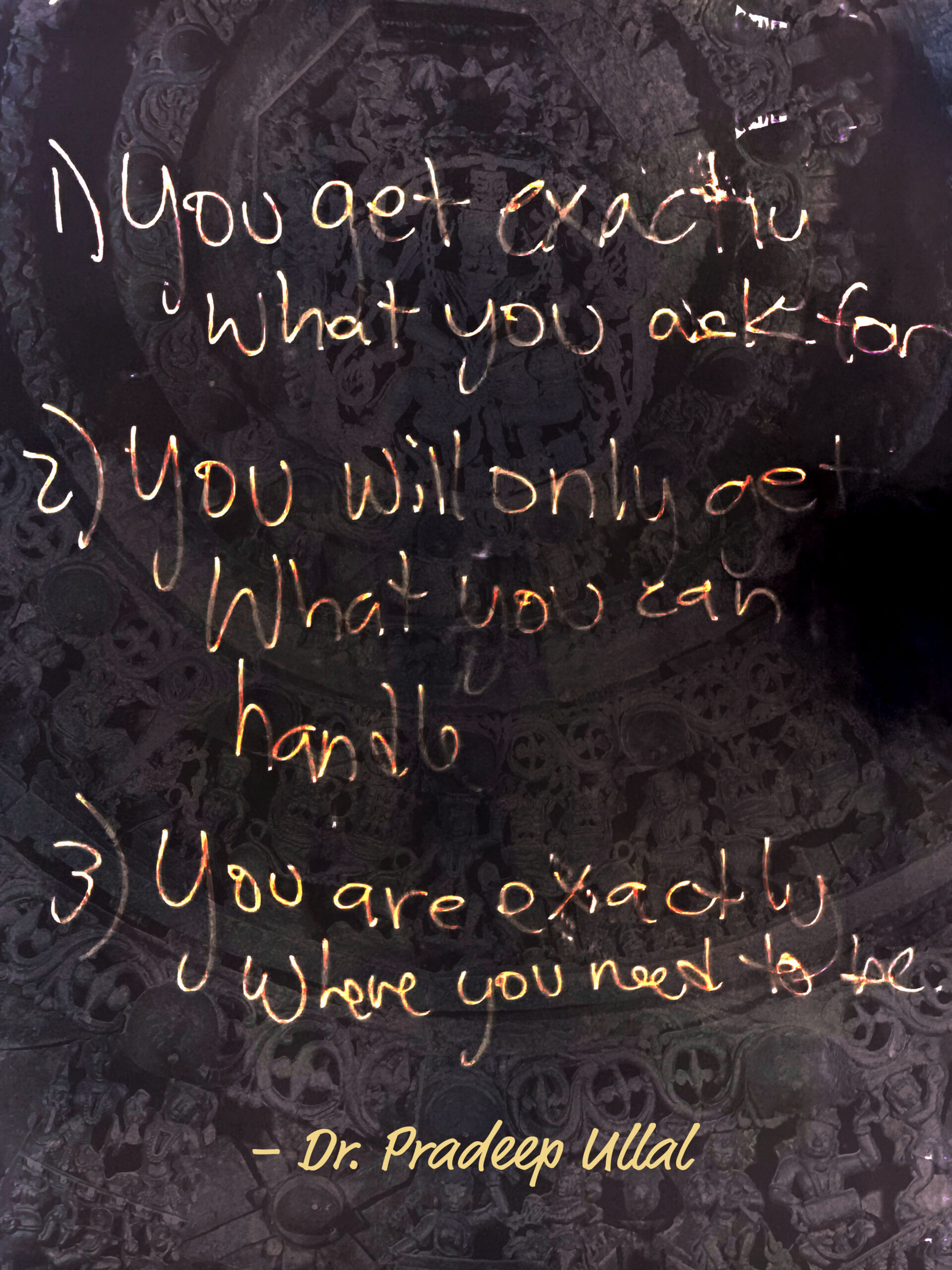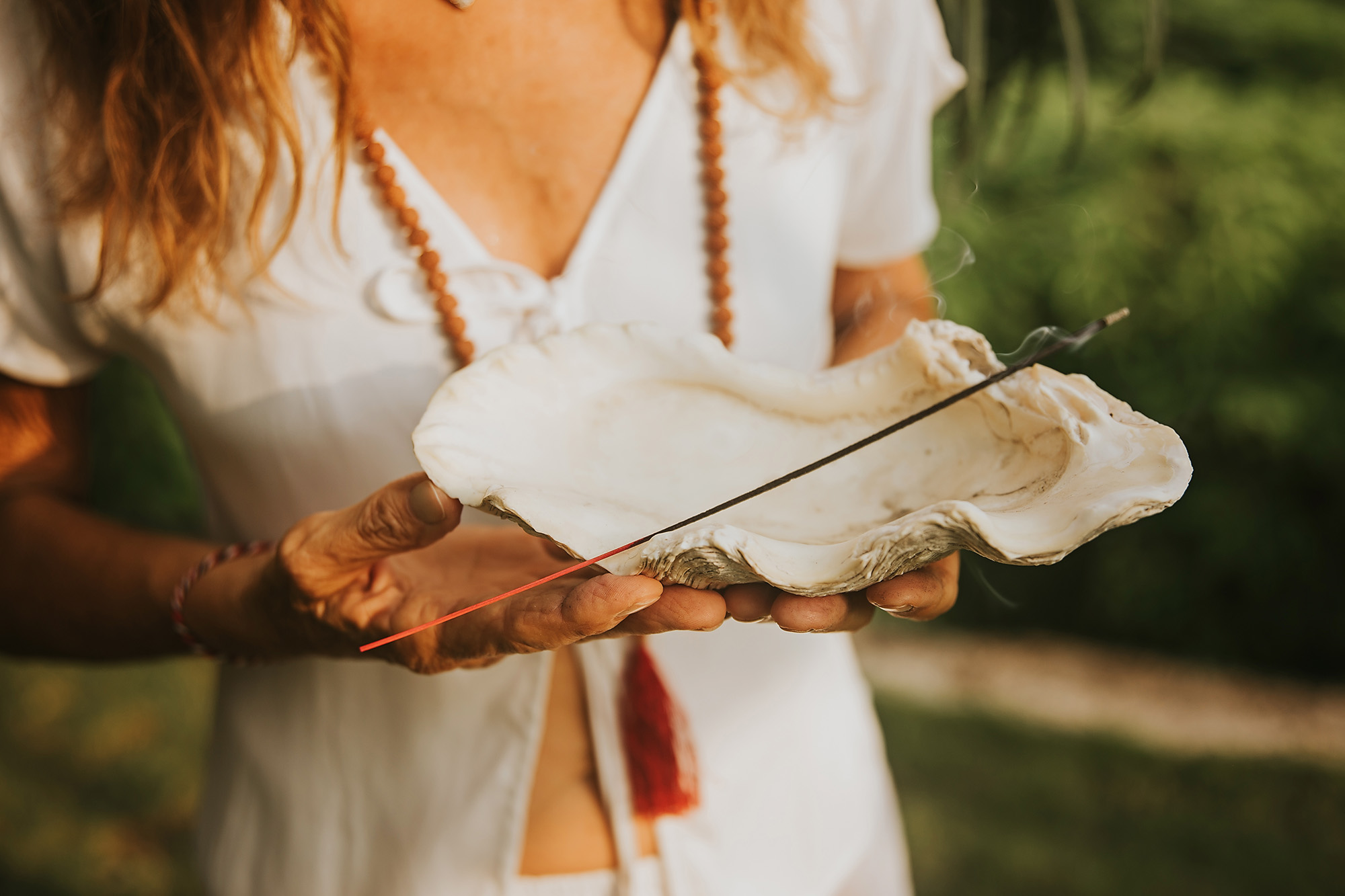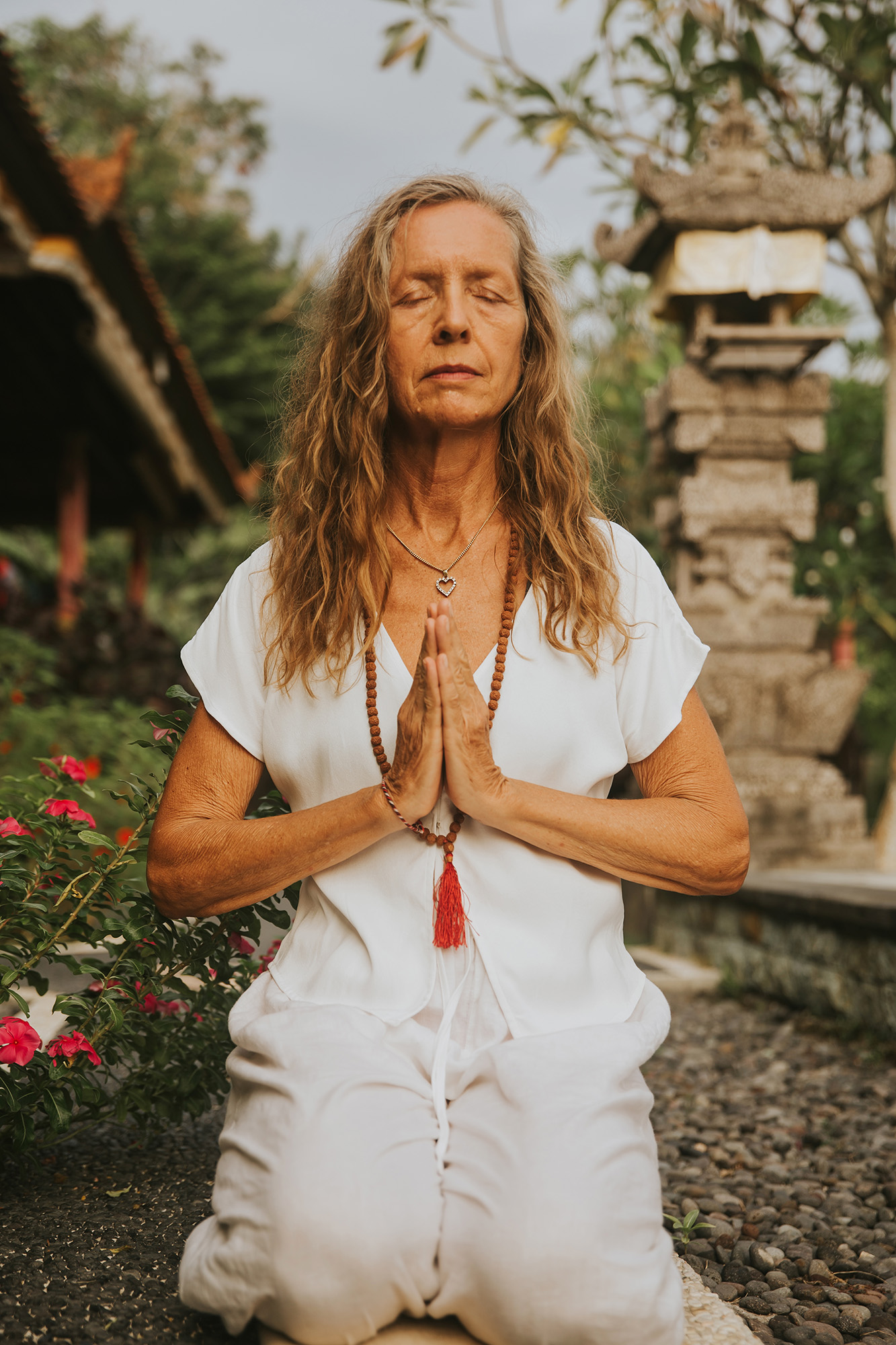 Himalaya Kriya Yoga found me in Bali 2021. My teacher Samten trains aspirants in 3 levels to become Himalaya Kriya Yoga teachers.
Already after the first class I noticed how energy was flowing in me. I was totally excited about my own power and clarity. I immediately felt a strong resonance with this form of yoga. In the meantime I practice 1 to 2 hours every day. Whether alone or in a group: I just love it!!!
With Samten I went through all 3 levels of Teacher Training within a few months. For another six months I was able to practice daily with Samten in all the training groups.
Recently I was able to immerse myself even further in India with the founder Dr. Pradeep Ullal in the annual 3-week "Immersion". Thus I have completed all four levels of the training.
The HKY gives me a completely new kind of physical fitness. My circulation has regulated itself, I hardly know dizziness anymore. Headaches are almost non-existent. Deep calm and inner balance accompany me through the day. My connection to nature, and experiencing myself as nature, has been strengthened by my life in Bali and India with HKY.
Therefore it is a great pleasure for me to pass on this practice. I have been versed in many methods and modalities since 1992: Psychology studies, training as a healer, seminar leader for autogenic training, Osho meditation, Tibetan Buddhism, Yin Yoga, bodywork … just to name the most essential milestones 😉
With this background, Himalaya Kriya Yoga is a very special jewel to me, because the deep wisdom of this sacred science can be experienced with all senses in a very short time and lets embodiment take place.
In the class we directly adress the trigger topics, physically immediately perceptible. New possibilities spontaneously appear, for example to "get out of my victim thing", or "to open myself more for love again".
If you are curious, feel free to check here when the next class is, or contact me directly. I'm also happy to come to your city.
I am looking forward to meeting you!
Namaste!
Lotus Dakini Watch the demo class
to get a first impression of HKY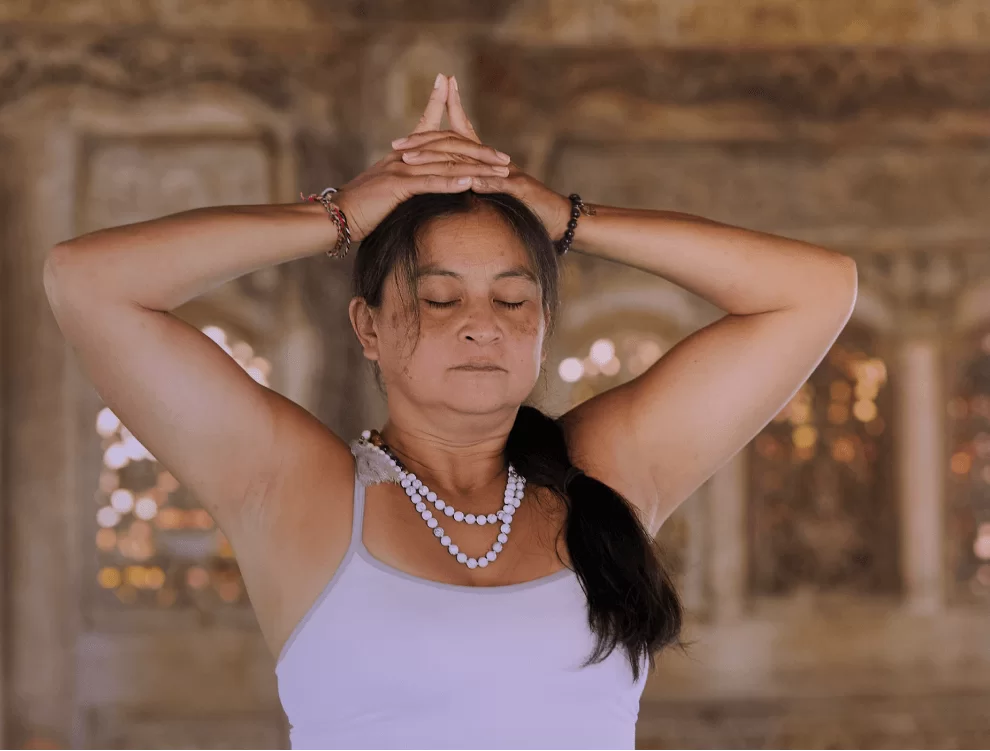 My teacher
Samten Kriya
Samten (formerly Peewee Sanchez) is a Yoga Alliance ERYT 500 teacher, training yoga teachers worldwide since 2009. She is a senior student of Dr. Pradeep Ullal from Kevala Foundation and has been authorized to train teachers in Himalayan Kriya Yoga.
She lives in Bali and offers 3 Levels of teacher training over there. If you like you can attend Level 1 and 2 online as well:
Founder of HKY
Dr. Pradeep Ullal
Dr. Pradeep Ullal is the mastermind behind the Kevala Foundation, a center for 'celebration and liberation' in a true natural paradise in India.
After many visits to the yogis in the Himalayas and many years of study, he has developed the practice of Himalayan Kriya Yoga. What is innovative about his approach is how he brings the sacred and secret knowledge of this ancient tradition into practical application. Impressions from my teacher training in Bali